Selena Gomez in a cowboy hat danced under Slow Burn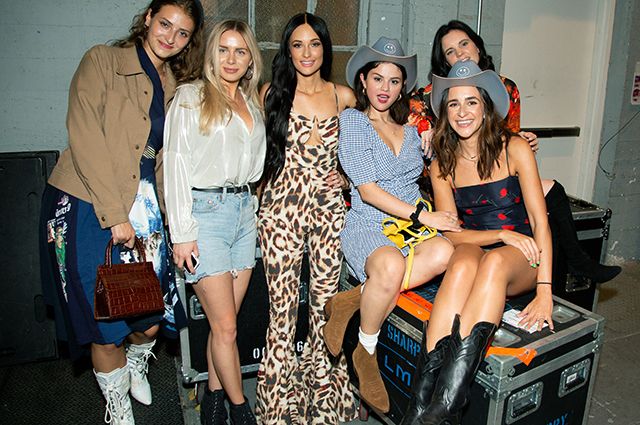 Selena Gomez attended a concert by country singer Kacey Musgraves. Gomez, in a cowboy look, came to support a colleague.
The concert held at the Greek Theater in Los Angeles. Eyewitnesses spotted a 27-year-old star while Kacey sang Slow Burn. As you know, Selena was born in Texas, and therefore loves the country. The singer even dressed in the appropriate style. She was wearing a short plaid dress, a cowboy hat, and suede Cossacks.
After the concert, Gomez backstage congratulated the Musgraves on her successful performance and took a picture with her.
2019-08-27