Scarlett Johansson was surprised by a figure in a mini-dress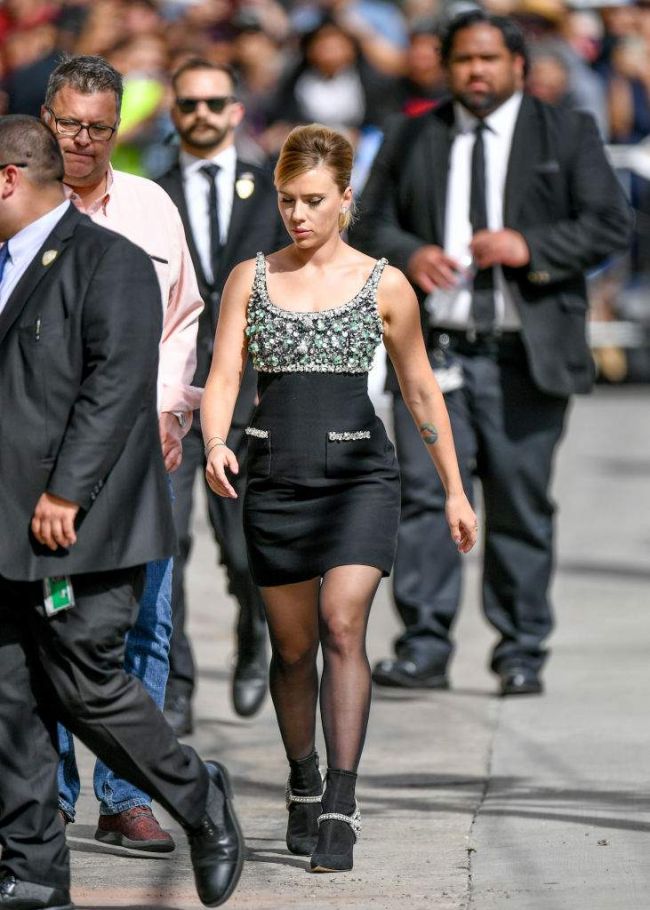 Scarlett Johansson recently appeared in public extremely rarely.
However, now we will see the actress much more often in the framework of the promo of the movie 'AVENGERS: PHASE FINALE.'
So, on the eve of Scarlett was spotted on the way to the Jimmy Kimmell show. For the interview, the beauty chose a seductive look, consisting of a black mini-dress with rhinestones and ankle boots. And if some of the users of the network remained enthusiastic about the onion, the other - noted those extra pounds Johansson and suggested that the actress might be pregnant.
2019-04-13