Scarlett Johansson showed a wedding ring for $400,000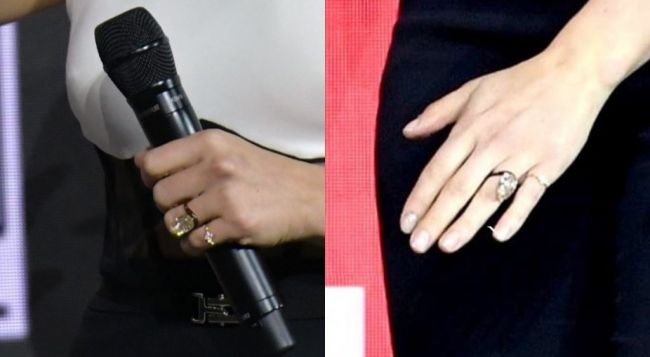 About the engagement of American actress Scarlett Johansson, the world learned back in May, but only now the public saw the luxurious wedding ring of a Hollywood star.
Scarlett lit it at the presentation of her future film "Black Widow" at the festival Comic-Con.
This 11-carat oval yellow diamond ring is by James De Given, who works for the Taffin fashion house. And the ring is estimated, neither more nor less than 400 thousand dollars.
2019-07-23