Sandra Bullock could play the main character in 'The Matrix'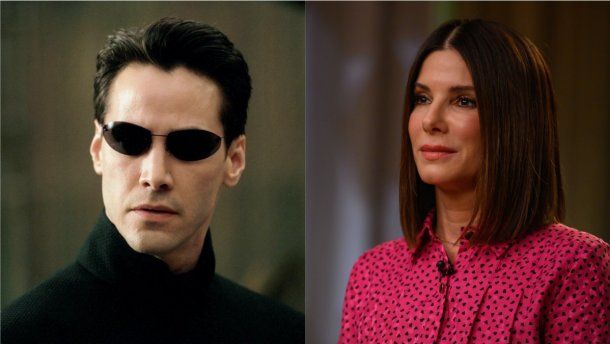 The producers of the legendary 'The Matrix' movie offered to play a major role in the film by Hollywood actress Sandra Bullock.
And they were even ready to rewrite the script for her sake.
The role of Neo, played by Keanu Reeves, could be given to a woman, the famous actress Sandra Bullock.
Warner Bros. Studio wanted the main role played by a popular actor with a great name. Therefore, the producers offered to play Sandra Bullock in the film.
However, Sandra refused the role, after which candidates such as Brad Pitt, Leonardo DiCaprio, Will Smith were considered. As a result, Keanu Reeves was approved for the role of Neo.
2019-03-27