Salma Hayek poses in a naked jacket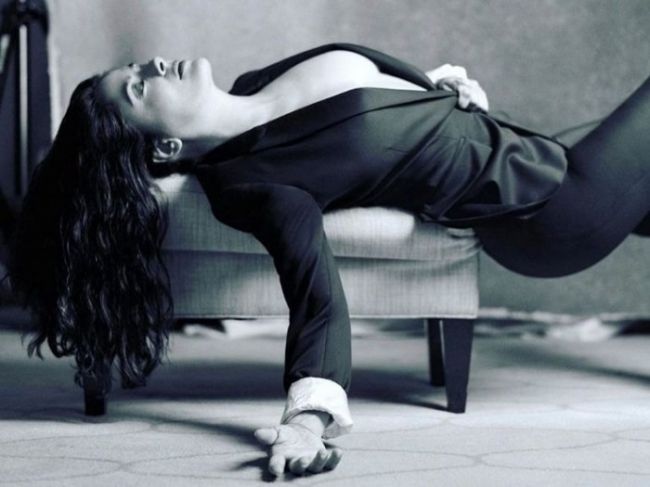 The 52-year-old actress knows how to look sexy even in a business pantsuit. Salma Hayek shared a new sensual photo with fans.
The star posed in an unbuttoned blazer, under which there were no other clothes and linen.
Salma, bending, laid her back on the pouf and slightly held her lapels with her hand, and laid her other hand on the floor. Skinny trousers emphasized the star's inflated buttocks.
The actress's luxurious hair fell in massive waves. Salma covered her eyes slowly. The black and white filter added a special piquancy to the image.
"When you are tired, and they ask you to continue the photoshoot," Hayek signed a candid shot.
2019-09-27