Rosie Huntington-Whiteley presents new swimwear collection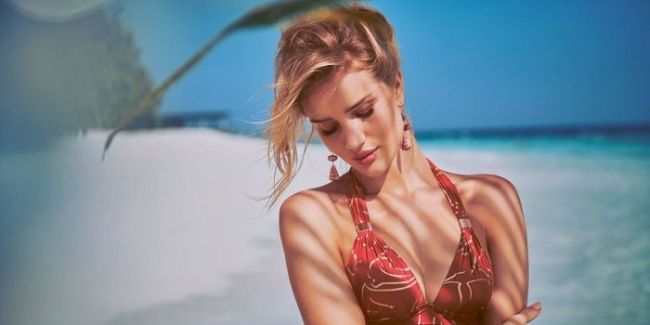 31-year-old star posed in seductive images on the beach.
English supermodel Rosie Huntington-Whiteley presented a new collection of swimwear, on which she worked with the famous Marc & Spencer brand.
In winter, Rosie Huntington-Whiteley rested in warm lands to get a little distracted from everyday life. After returning home, the supermodel immediately went to work. Since there is not much time left until summer, the 31-year-old celebrity released a collection of swimwear, over which she began to work long ago with the popular brand Marc & Spencer.
Rosie Huntington-Whiteley presented beachwear on her Instagram page. The model of the swimsuit, in which the star posed, was made in the style of the 90s.
2019-03-22