Rihanna introduced the groom to her mom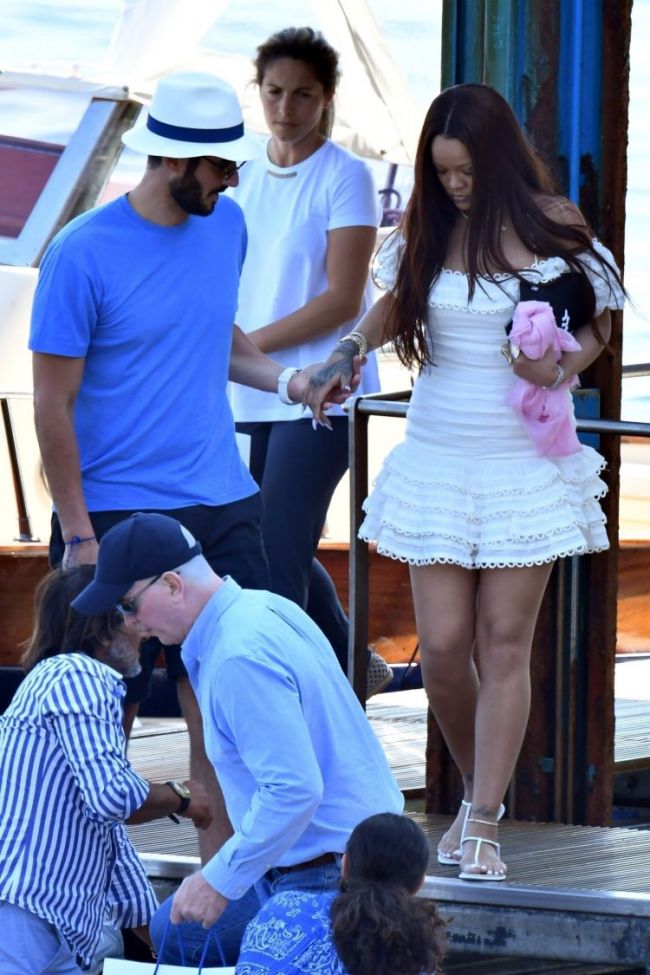 It looks like Rihanna was going to get married seriously.
The singer has already introduced her boyfriend, Hassan Jamil to her mother.
The proof of this was a joint dinner of the star couple and Rihanna's mother, Monica. A sweet company came to Mason's restaurant in Santa Monica. Witnesses of the event said that the heir to the empire with a multi-million dollar fortune, a modest accountant and singer had a great time, enjoying food and a casual conversation.
Rihanna and Jamil held hands and exchanged in love with each other. And the mother of the famous daughter looked happy, watching young people.
A family dinner and an open appearance can be considered visible harbingers of the upcoming wedding. As you know, the singer and Hassan have been together for two years, but only now Rihanna started talking about an affair with him.
2019-08-19