Rihanna has radically changed the image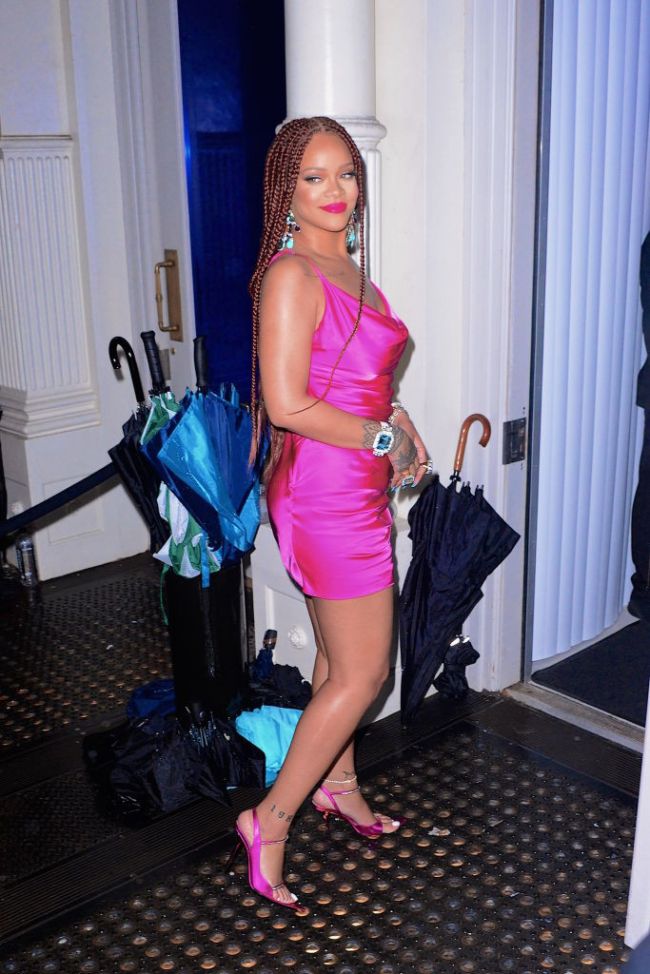 The outrageous singer surprised by a new hairstyle.
Famous singer Rihanna, who is considered the most precious singer in the world, was surprised by an unusual way at the opening of the pop-up store of her own brand Fenty.
The wealthiest singer in the world decided to change the image radically. The American star has braided itself long African-American pigtails. Also, for a social event in New York, Rihanna put on a fuchsia satin mini dress and picked up open-toe sandals to match. Celebrity jewelry chose large colored earrings. And the most striking accent in her image became luxurious blue nails.
2019-06-19