Rihanna dressed mourning clothes in Paris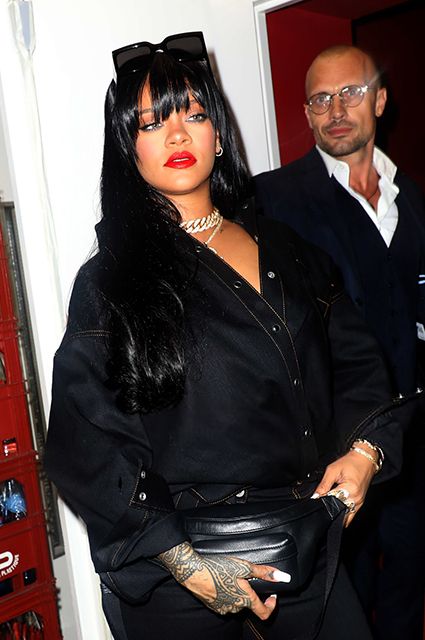 Yesterday, as part of Fashion Week in Paris, a Fenty party was held. It is a fashion brand, the creator of which is the 31-year-old singer Rihanna.
The hostess of the evening herself appeared at the evening cocktail in the image of total black: she was wearing a suit consisting of an oversized shirt and tight trousers — Rihanna image complemented by pointed ankle boots, a Balenciaga waist bag, and red lipstick.
At the party, Rihanna also showed a new image: the star appeared in public with a long ragged bang. Most likely, the singer didn't make a haircut to create a hairstyle, but used overhead locks, because, on the latest pictures in her microblog, she already poses without a bang.
2019-09-28