Redheaded Nicole Kidman on the set of HBO series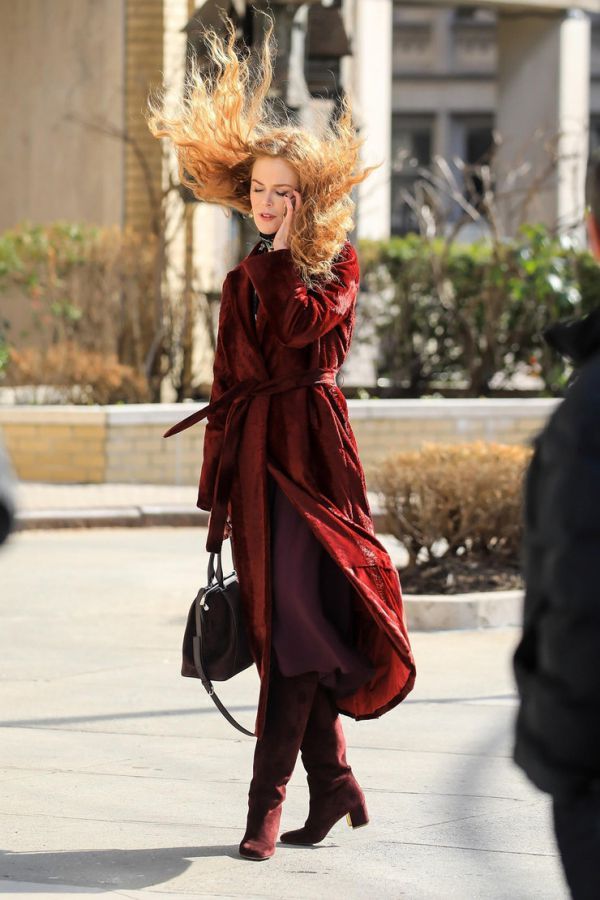 Nicole Kidman continues to change for the sake of roles.
At this time, the star turned into a red-haired beauty and all because of the series 'The Undoing.'
51-year-old actress saw on the set in New York. The star appeared on the ground in a coat-robe in a deep wine shade, suede boots, and a harmonica with a light narrow scarf with a floral print.
2019-03-15