Pamela Anderson broke up with her boyfriend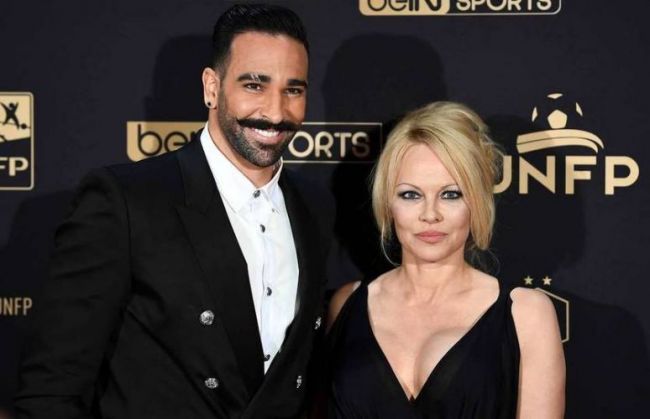 51-year-old Pamela Anderson has always been open to the discussion of his personal life and did not hesitate to speak on sex topics.
This fact once again proved the last post of the star of the 90s in an Instagram account, where she told about the breakup with her boyfriend 33-year-old Adil Rami.
She described in detail their uneasy relationship. From the words of Pamela, it became known that the reason for the breakup is a betrayal of a football player. "It's so hard to accept. The last two years of my life is one big deception. He jokes about his fellow football players, who rented apartments for their girlfriends near the house where their wives lived. He called these people monsters, but he did even worse. He lied to everyone. How is this possible: to manipulate two female hearts at the same time? I am sure that during this time he was not one girl. He is a real monster." After that, she added a comment: "Daffodils do not change. Sociopaths do not change.
Recall that the actress and football player met in Monaco in May 2017. After a couple of months, Pamela moved to her lover. However, in a pair, not everything went the best way. In
2018, they announced a break in relations, but soon they were reunited again. Now, we think that the stellar romance must have come to an end.
2019-06-29