Naked Madonna's daughter kissing a girl (VIDEO)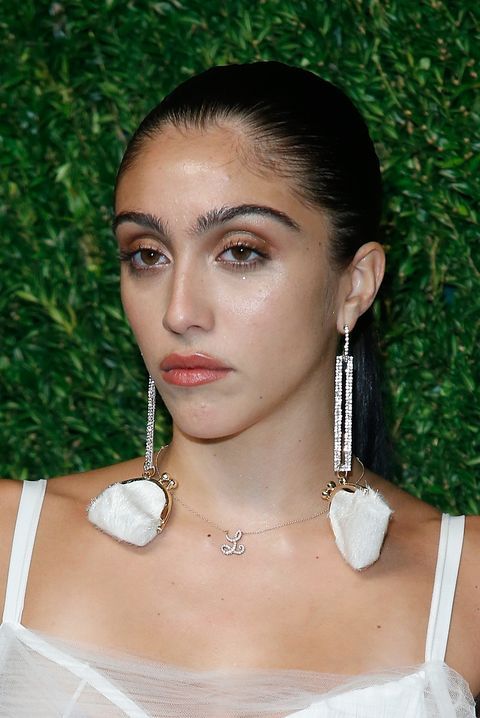 The daughter of Madonna, Lourdes, who made her debut on the podium with her breasts breasted last year, is back in public.
The 23-year-old model joined the provocative performance. Lourdes Leon participated in the art show of the Spanish brand Desigual, named Love Different 2020.
Thirty models are defiling the podium of different sex and skin color. However, they did it not of course, but of dancing. The last came on the podium of Madonna's daughter Lourdes. Afterward, the show began to strip naked and kiss each other. Lourdes Leon kissed a girl. The models only had beige briefs and breast stickers.
According to the organizers, the show aimed to show how different love can be.
2019-12-09