Monica Bellucci's 14-year-old daughter became a model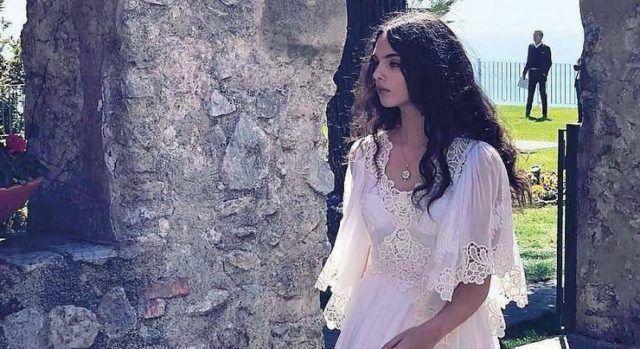 The eldest daughter of Monica Bellucci first tried herself in the model role.
14-year-old Deva Cassel followed in the footsteps of her mother. Monica has worked with Dolce & Gabbana for many years. The 54-year-old actress has repeatedly appeared in chic brand dresses for various advertising campaigns. So the young Deva appeared in an advertisement for one of the brand's perfumes. This is the first experience of the daughter of celebrities in the modeling field.
The shooting took place in the Italian municipality of Ravello on the beautiful Amalfi Coast. The company has not yet provided official advertising personnel. But fans of Monica Bellucci, who was lucky enough to find the Virgin on the streets of the city, have already shared photos. Photo backstage filming can be found on Instagram.
The daughter of world movie stars starred in a light white dress with delicate lace on the sleeves and chest. From accessories, the girl wore only a pendant with a floral pattern. Her wavy hair was loose over her shoulders.
2019-04-09