Monica Bellucci came to the show Dolce & Gabbana in a new image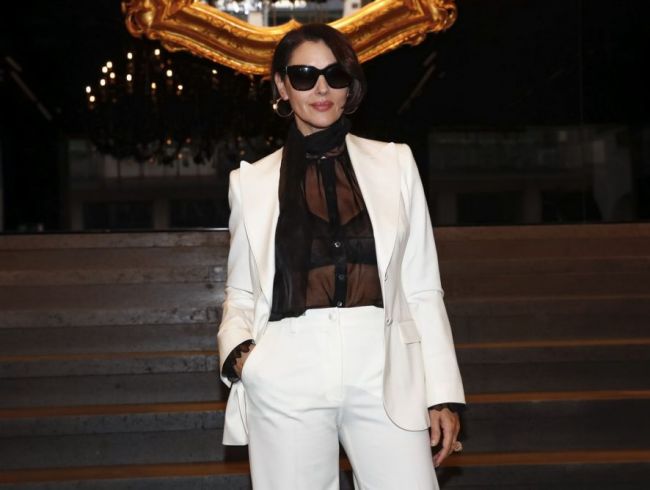 Actress Monica Bellucci cut her long hair short. Monica, with a new haircut, appeared at the show of the Dolce & Gabbana spring-summer 2020 collection.
She arrived on the red carpet in a white tuxedo, a transparent blouse and dark glasses.
The actress complemented her output with jewelry from the Cartier collection. Monica preferred cosmetics to beige shades.
2019-09-23