Miley Cyrus wears a thing with the Cody Simpson initials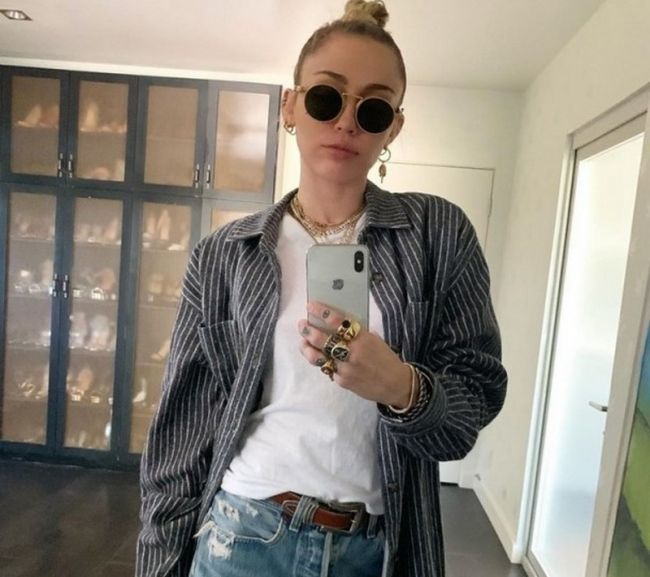 26-year-old Miley Cyrus doesn't stop showing her feelings for 22-year-old Cody Simpson.
The performer shared the frame, boasting of her stylish outfit. Miley appeared in a basic white T-shirt, denim shorts, and a loose striped shirt.
A lot of rings flaunted on the singer's fingers, one of which depicts the initials of her boyfriend.
"New life," the star succinctly signed the frame. Fans drew attention to the ring and noted that the couple's relationship was rapidly gaining momentum, once the musician gave her his jewelry.
2019-10-25