Miley Cyrus kissed a new boyfriend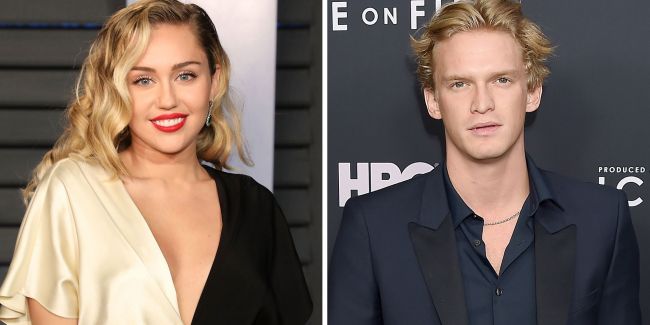 After breaking up with Liam Hemsworth, Miley Cyrus began dating her friend Caitlin Carter.
This short novel recently came to an end, but the 26-year-old singer was not alone for long. It seems that her new chosen one was Cody Simpson, an Australian singer, with whom Miley has a long-standing friendship. In 2014, fans had already talked about the romance, but Cody hastened to clarify that Cyrus was his best friend and the coolest girl he knew, but not his girlfriend.
Yesterday, the couple was seen in a diner, where, according to eyewitnesses, they had a long and sweet conversation, then Cyrus sat on her companion's lap and kissed.
2019-10-04