Mickey Rourke with a cute dog visited the cafe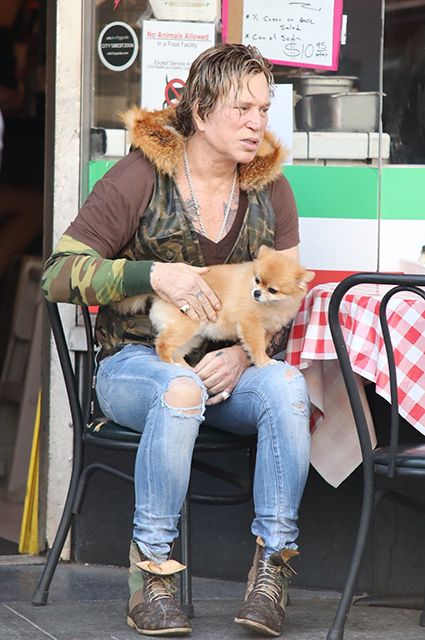 67-year-old Mickey Rourke loves dogs, and fans know everything about his pet's life literally.
Mickey enjoys spending free time with animals, and they serve him as a beautiful companion for almost any business. That's where Mickey prefers to have lunch with his adorable dog. The other day, the actor was filmed near a pizzeria in Beverly Hills with a lap dog.
As it turned out later, the dog's name is Bunny, and he also has his blog.
2019-12-17