Madonna turned into a brunette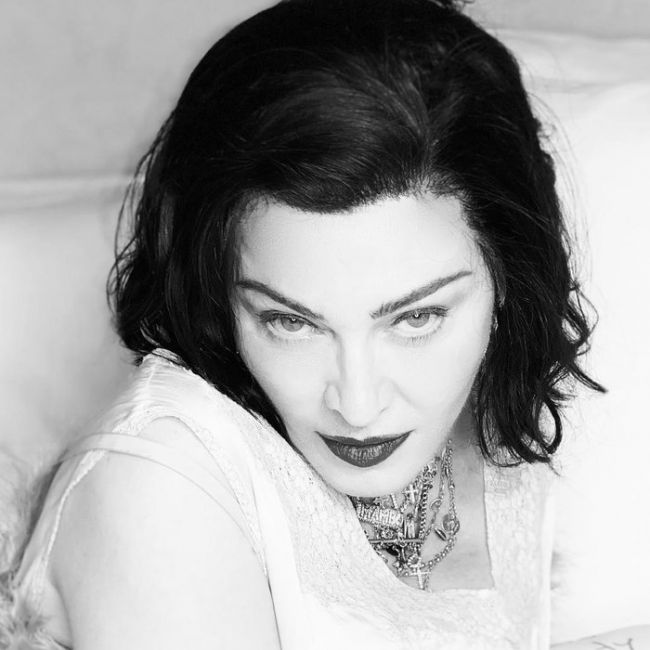 Fans saw the new Madonna. The 60-year-old star appeared in Instagram brunette with short hair.
The singer did not comment on the black and white snapshot, providing him only an apple-shaped smiley. In the frame of a celebrity, slightly bowed his head, looking at the camera. Burning brunette with bright lipstick, lots of jewelry from chains with pendants - in this way Madonna appeared.
Fans suggested that an unusual photo is a kind of announcement of a new song. And although many fans are confident that the singer in a wig, still expressed enthusiasm for reasons of change.
2019-03-20