Kylie Jenner showed off her plane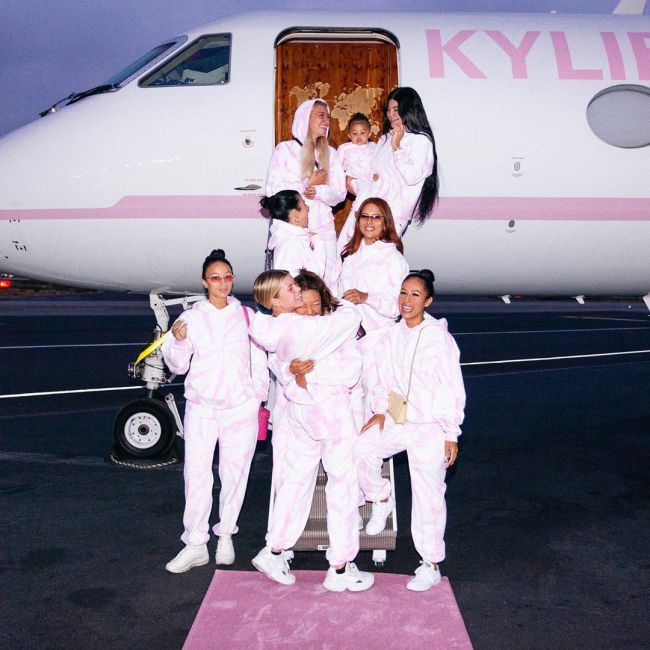 Kylie Jenner on her Instagram account continues to confirm her success and the status of the youngest girl billionaire.
Kylie's cosmetics have gained incredible popularity, and in honor of the upcoming release of a new range of skin care products, she ordered a private jet for traveling with her friends. On the private plane, there was an inscription of her brand, and a stylish pink path was laid out near the entrance.
Kylie also took with her daughter Stormy, who is now 17 months old. Kylie's husband, rapper Travis Scott, also joined the journey. Kylie Jenner and her friends went to the Turks and Caicos Islands in the Caribbean.
2019-07-15