Kylie Jenner showed a photo in a swimsuit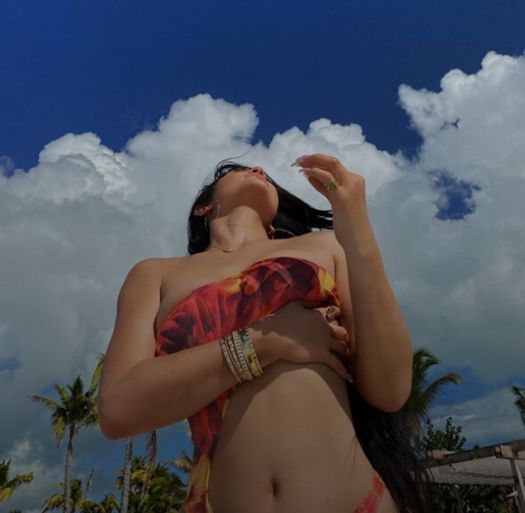 22-year-old American model and businesswoman Kylie Jenner showed her photo in a swimsuit on social networks.
Jenner took some vivid photos against the backdrop of palm trees, closing her eyes and turning her face to the sky.
"Happy place" - the model left a signature for the photo.
Its publication very quickly gained more than 7.8 million likes in less than a day. Many fans left a lot of positive comments.
2019-11-22