Kylie Jenner celebrated the launch of a new cosmetics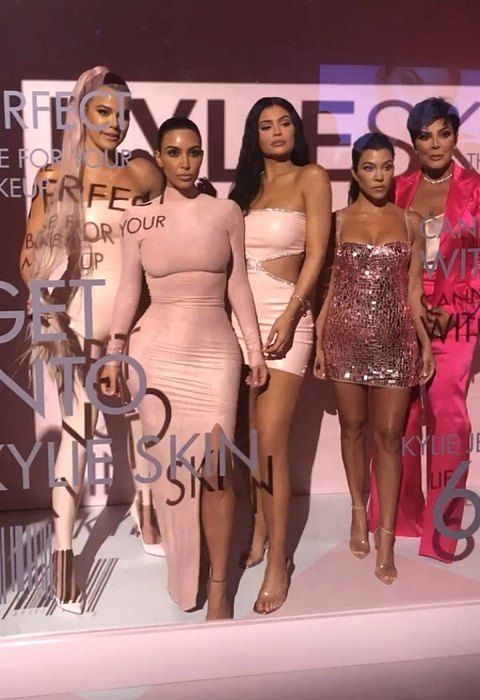 Kylie Jenner presented her new Kylie Skin cosmetics line. On this occasion, the 21-year-old star had a party.
With a significant event, Kylie congratulated by friends and relatives. The transgender star father also came to support his daughter on this day. Of the Kardashian-Jenner family, there was not only Kendall.
A business lady happily posed for photographers with her mother Chris Jenner and her sisters. Women chose beautiful outfits for the party: Kylie and Kourtney wore pink mini-dresses, Kim had a slim-fitting dress with a slit, Khloe came in latex overalls, and Chris wore a satin trouser suit.
Guests rode roller skates to the fiery music, was treated to snacks and drinks in the original packaging.
2019-05-23