Kim Kardashian wore Versace tights on top of a shiny body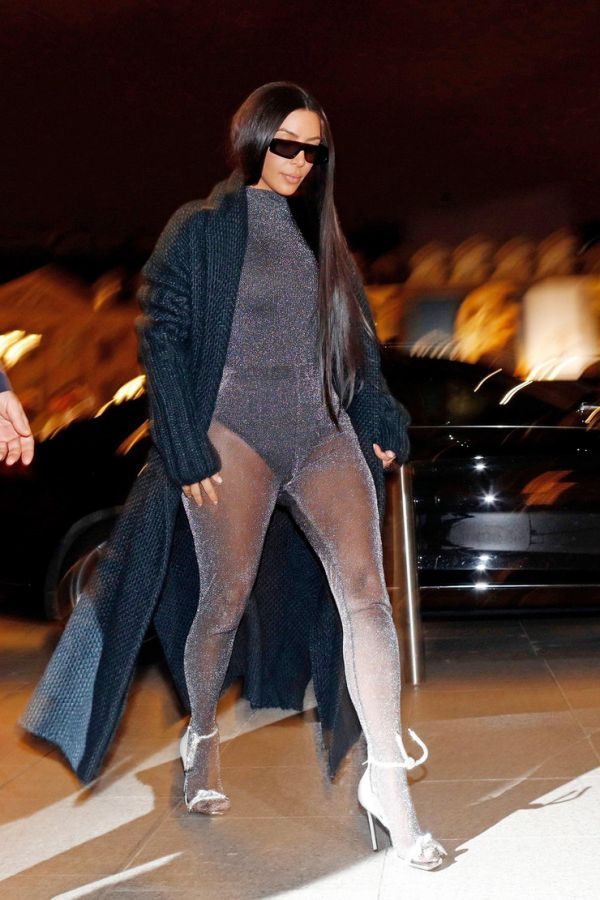 38-year-old Kim Kardashian flew to Paris the night before.
The star went out for a walk through the streets of the French capital in an outrageous and frank way: Kim has a tight fitting body with sparkling Versace tights, over which she wore sandals on a hairpin from the same Italian fashion house.
Chief Kim has achieved - millions of eyes paid attention to her.
2019-03-26