Kim Kardashian has made herself an incredibly thin waist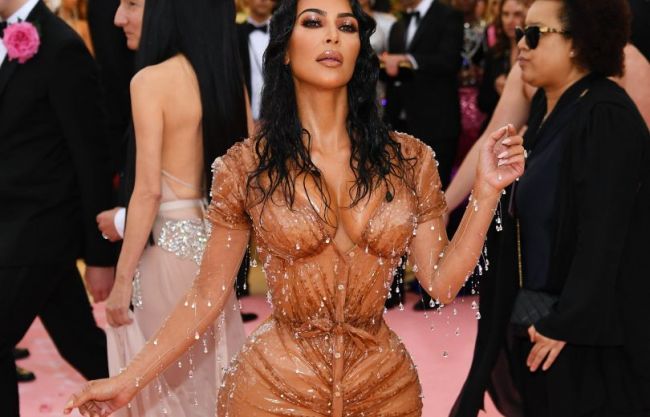 After the fabulous appearance of Kim Kardashian at Met Gala 2019, fans continue to discuss her incredibly thin waist.
Kim Kardashian has always been famous for puffy shapes and aspen waist, but recently fans have begun to notice that the figure of a celebrity has become unnatural outlines. Especially the talk about Kim having a too thin waist appeared after the appearance of a star on the Ball of the Institute of Met Gala 2019.
To leave, the socialite chose a 'wet' dress made of translucent fabric with stones in the form of drops. The image looked gorgeous! Lush bust, underlined deep neckline, naked body effect, and a very thin waist!
The network even began to say that the star agreed to the operation for the sake of such refinement.
2019-05-10