Kanye West unveiled his new opera about the Virgin Mary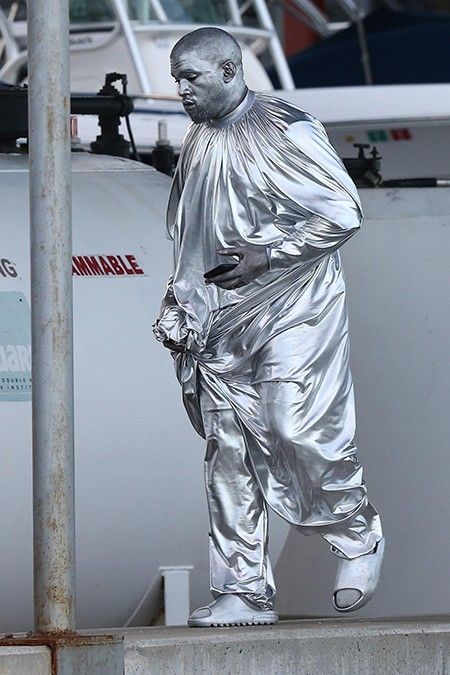 Together with the choir, which helps him conduct Sunday services, Kanye introduced his new opera, the second in the last month.
If the previous production was dedicated to the Babylonian king Nebuchadnezzar, the new one tells about the conception and birth of Jesus Christ.
The main character of the opera is the Virgin Mary. The premiere took place yesterday at the Miami Marine Stadium, where boat races are usually held.
In front of the audience, West and his team appeared dressed in silver robes and completely smeared with silver paint - just like the figure on the poster of the opera.
The metal sliders from the latest collection of Yeezy, the Kanye brand, supplemented the images of the singers.
2019-12-09