Just like daddy: Angelina Jolie for a walk with her two daughters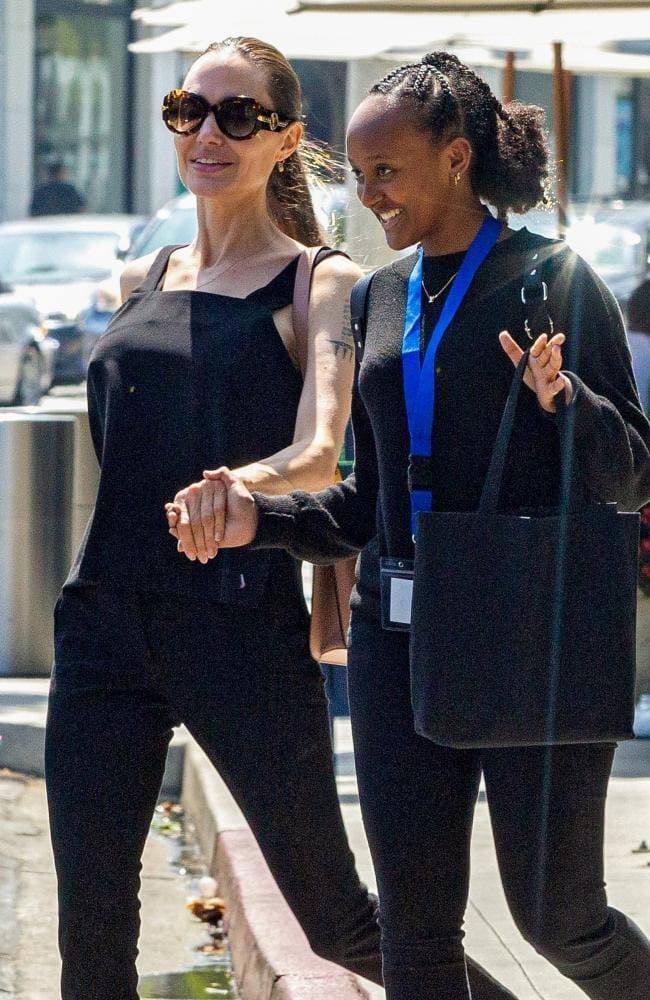 Hollywood actress Angelina Jolie, who appeared on the eve in public in a top without underwear, was published with two mature daughters: her biological firstborn Shilo and a native of Ethiopia, Zahara.
The family trio visited the Los Angeles exhibition of the famous French photographer Henri Cartier-Besson. They were photographed at the exit from the gallery.
The 44-year-old Maleficent star, the mother of six children, was in the ensemble of her beloved black color — top and skinny jeans. Her hair was tied back. 14-year-old Zakhara was also dressed in all black. Smiling mother and her adopted daughter held hands.
13-year-old Shilo kept a little distance. The girl, who, from an early age, dresses like a boy, was, despite the heat, in a warm black sweater, hoodie, a brown vest, in gray shorts, and Nike sneakers. According to the International Business Times, Shilo becomes a copy of his father, Brad Pitt. According to rumors, the daughter of Hollywood stars in the future intends to officially change the floor.
Users of social networks have long criticized Angelina Jolie for her strange approach to raising children. The star does not accept criticism and allows its children absolutely everything. According to rumors, Brad Pitt left because of this.
2019-07-31