Jennifer Lopez took a selfie with her daughter and son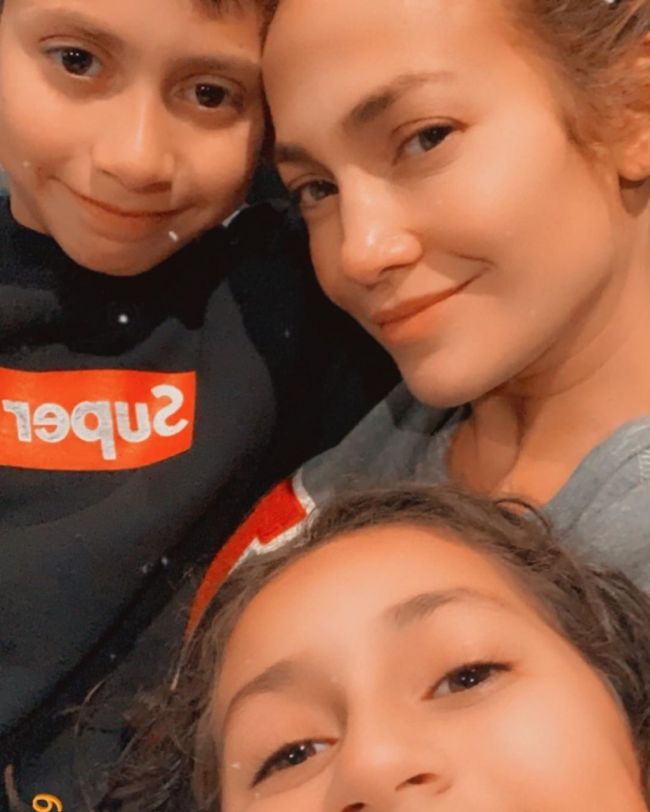 50-year-old singer Jennifer Lopez showed her family, 11-year-old twins Max and Emma.
She posted the picture on Instagram. Fans of Lopez noted that she looks excellent, showing fresh skin, smiling. At the same time, there is no makeup on Lopez's face.
Also, star subscribers said that Maxi and Emma are very similar to their father.
Jennifer Lopez has only four children: 11-year-old Ella and 14-year-old Natasha were born in a marriage with their first husband.
Signing a photo with Emma and Max, Jennifer published the following message: "Home, sweet home. Every day and today, I am very grateful."
2019-12-12