Jennifer Lopez is styling short jackets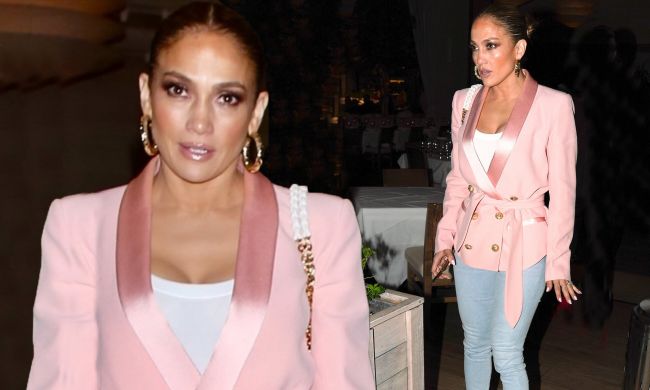 On the eve 50-year-old Jennifer Lopez came out in the image, which emphasized its slimness, and also allegedly found a new trend for the summer of 2019.
The last few seasons, all the stars have chosen to oversize outfits, but in early April, J. Lo began to appear in shorter jackets. So, the next choice on a radically different style of clothing celebrity demonstrated recently in Beverly Hills.
For a party in an elite neighborhood, she wore a light pink double-breasted jacket with gold-plated buttons and satin lapels. From under it looked a white T-shirt with a deep neckline, as well as light skinny jeans, which, by the way, also perfect spring trends.
2019-05-28