Jared Leto walks out with his mother in Los Angeles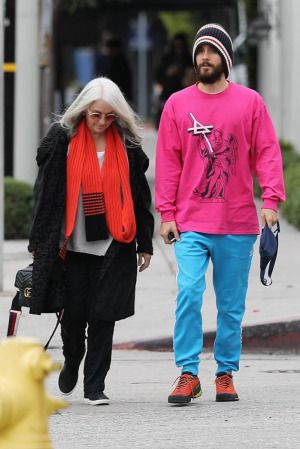 Jared Leto constantly surprises fans with extraordinary outfits.
Recently, the paparazzi found Summer while walking with their mother in Los Angeles. Christmas unites everyone, so even a busy musician decided to spend time with his family. Jared chose a hot pink longsleeve from the 30 Seconds to Mars band collection, light blue sweatpants and red sneakers to exit. But the mother of the star decided not to stand out. She preferred an outfit in dark shades, placing a bright emphasis on a red scarf.
2019-12-26