Gwen Stefani recognized as a style icon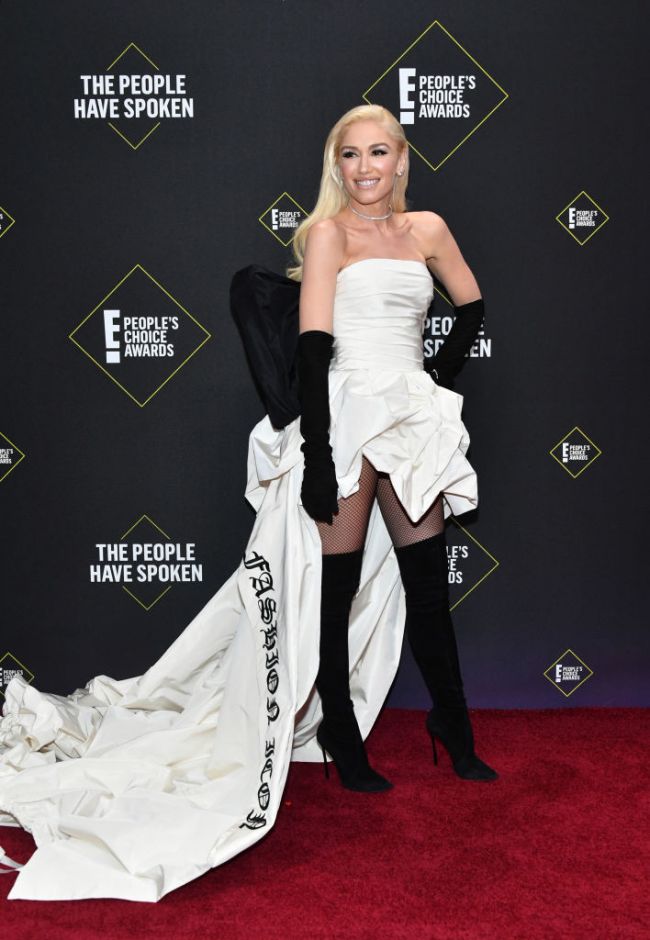 Famous American singer Gwen Stefani at the People's Choice Awards was recognized as an icon of style.
At the annual People's Choice Awards 2019, stars are awarded based on the results of the audience's vote. For a spectacular appearance on the red carpet of the ceremony, Gwen Stefani chose a white dress with a train and a black bow from the brand Vera Wang.
Interestingly, the fashion icon inscribed on the dress. The image of the singer was completed with velvet gloves and black over the knee boots.
While receiving the award on stage, the singer said that her mother and grandmother influenced her sense of style: 'It was an inborn instinct, because there were always a lot of cool clothes in the house.'
2019-11-11