Gigi Hadid conquers New York in the original turtleneck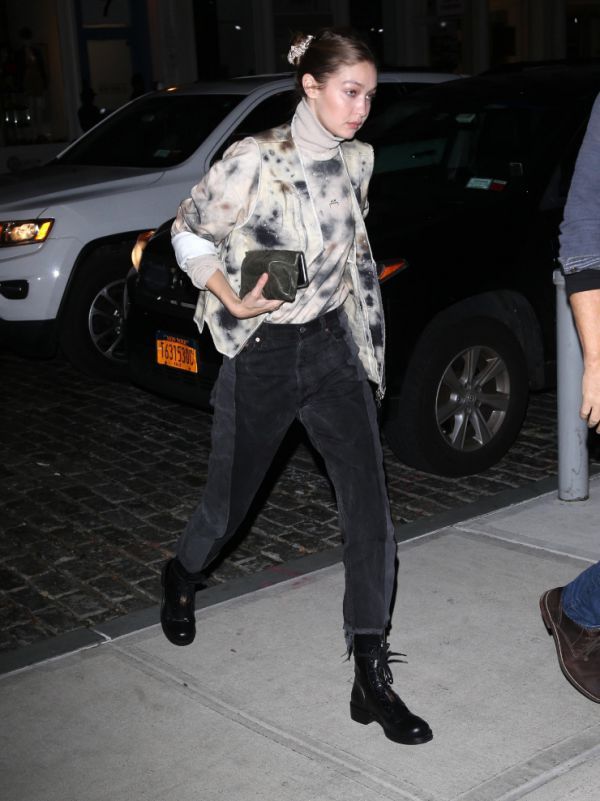 Supermodel Gigi Hadid hit the paparazzi lenses last night.
The star was in a hurry to do things in New York in an exciting outfit.
For a casual outfit, she opted for a beige turtleneck, wearing a hoodie and a tie-dye print vest, and two-color jeans. Finished onion clutch greenish-brown shade and rugged boots.
2019-11-20