Eva Longoria has chosen the unsuccessful pants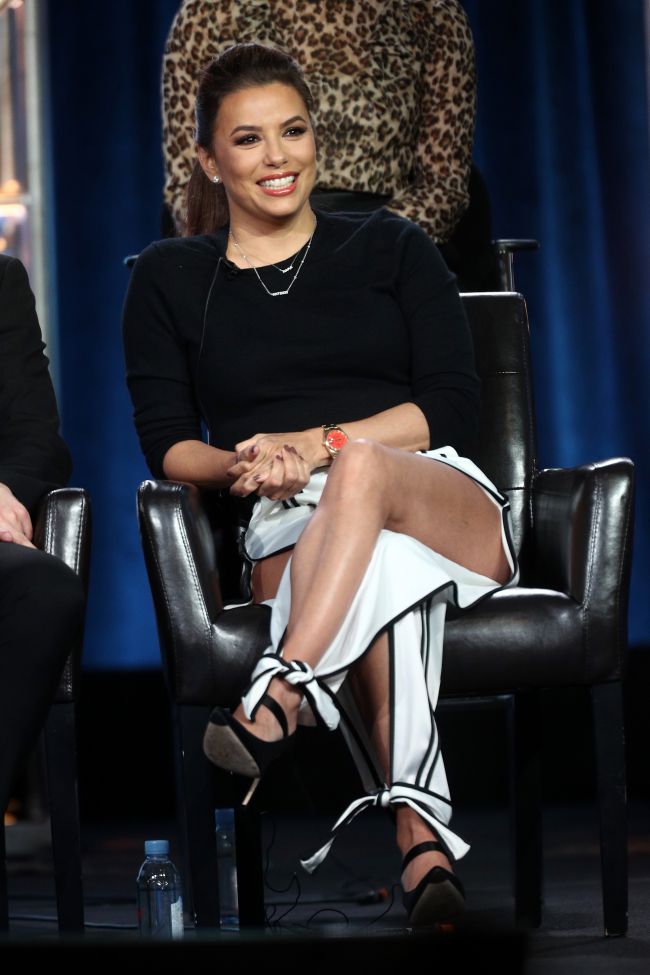 Eva Longoria became a member of the press tour of the Association of Television Critics in California.
The actress was released in a frank dress, which not everyone liked.
A star, who became a mom last summer, is trying to get back the old forms. Apparently so she allows herself bold outfits. So, in the Grand Hotel, where the press tour took place, she came in white trousers with very high slits along the legs. The ankle strings caused Eve to be inconvenient, as they were constantly untied.
Longoria supplemented her image with a black turtleneck, suede high-heeled shoes, small earrings, and two pendants.
2019-02-07