Emily Ratajkowski celebrated her 28th birthday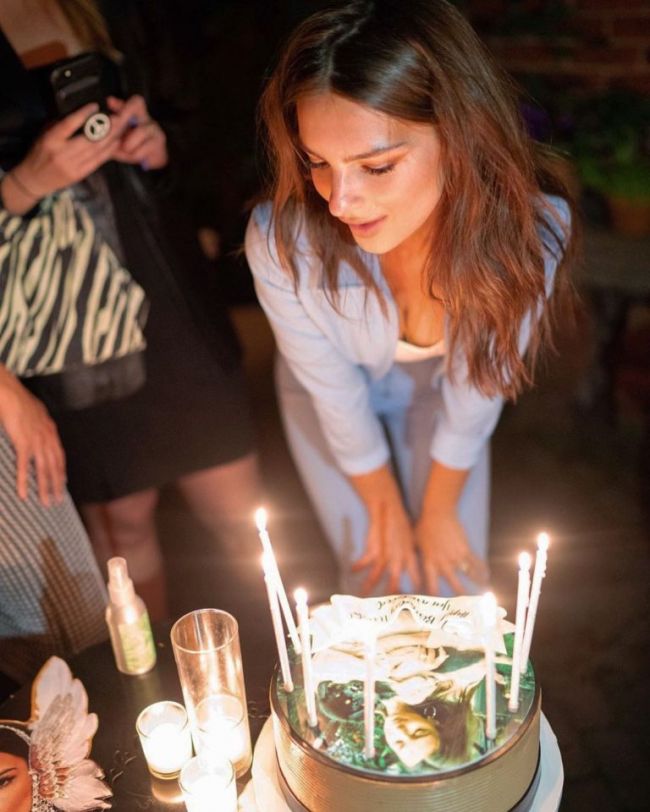 This weekend, the American model Emily Ratajkowski turned 28 years old.
It is known that she celebrated this day with a noisy party with her family and friends, including her husband, who congratulated her.
The model decided to thank its subscribers for thousands of congratulations in their repertoire - a photo in a swimsuit of their brand, which hides almost nothing.
'You made me blush! Thanks for all the wishes and congratulations! I am very touched - the birthday girl turned to her fans'.
And, of course, a birthday is a great excuse to get a tattoo. True, it turned out to be unreal, but it still looks spectacular.
The morning after the celebration, Emily looked surprisingly cheerful and fresh, the paparazzi was captured by a model with her husband while walking with a dog named Colombo on the street in New York.
2019-06-11