Elegant Jennifer Lopez arrived in New York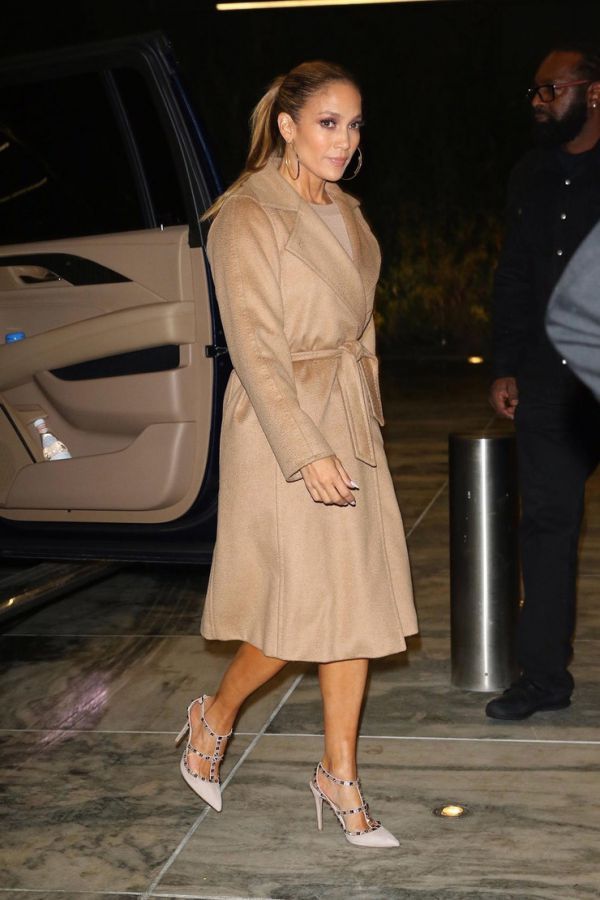 Now in New York, Jennifer Lopez is working on a new album.
The other day Lopez was captured near a recording studio in New York. The beauty, who recently got engaged to Alex Rodriguez, came there to work on the tracks.
A celebrity wore a topical beige raincoat, going to meet her colleagues in a cashmere sweater and Valentino nude boats with gold spikes.
2019-03-22