Cindy Crawford tried husband's shirt for a seductive photo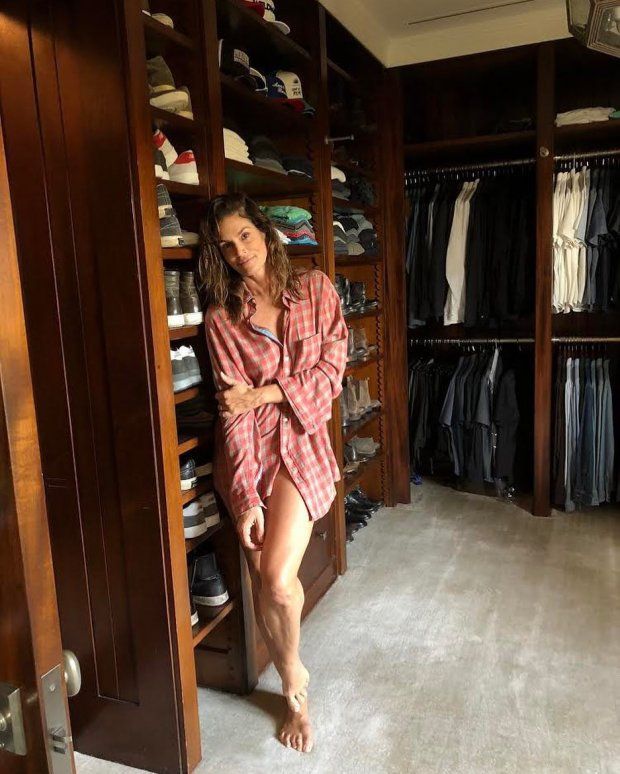 The 53-year-old American supermodel Cindy Crawford took a surprise to fans by showing a seductive photo in the clothes of her husband Randy Gerber.
Cindy posted a new photo on her Instagram page. Crawford tried on a colored shirt from her beloved wardrobe at home.
So, the supermodel poses in the home image against the background of the folded clothes and shirts, which are hung in color. 'I borrowed from my husband,' Cindy told fans.
2019-03-11