Catherine Zeta-Jones and her daughter starred for Fendi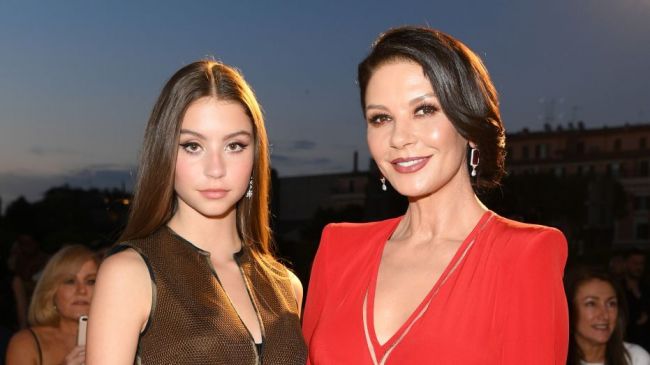 The Italian fashion house is increasingly raising the family theme in their campaigns.
The 50-year-old actress and her 16-year-old daughter starred together for the first time in an ad campaign for Fendi. The video is dedicated to the 10th anniversary of the main bag of the fashion house Peekaboo.
Catherine and Carey stroll through the iconic streets of Rome, laugh, hug, and even dance. And, of course, they do all this together with a Peekaboo bag of different years of release.
In the comments for People, Zeta-Jones also spoke about friendship with her daughter. According to the actress, they have a great relationship.
'We had so much fun on the set! Our sense of humor is very similar, so we always laugh when we are together. She is, frankly, the funniest person I know,' said Carey, 16, about filming with her mom.
2019-10-31