Cara Delevingne in a black asymmetric dress on a TV show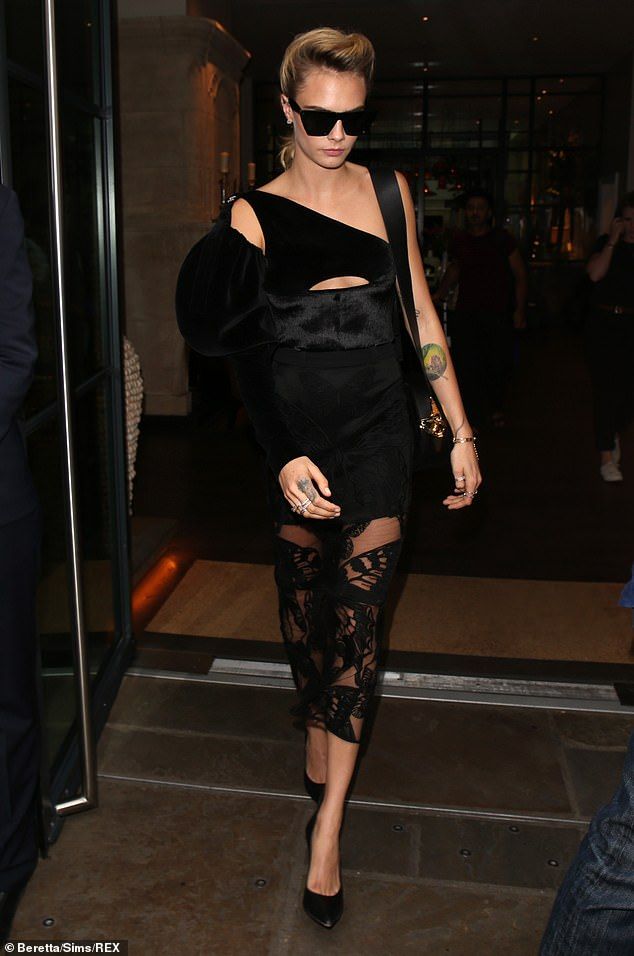 In London, where the other day the premiere of the series "Carnival Row" took place, the 27-year-old Cara Delevingne and the 42-year-old Orlando Bloom stayed for a few more days.
Yesterday, they became guests of The One Show on the BBC. Delevingne paparazzi photographed at the exit of the hotel when she was heading for the shooting.
Kara's outfit would have been quite suitable for the red carpet - the star was dressed in an asymmetric black dress with lace trim and classic boats. Delevingne complemented her look with sunglasses that, thanks to their geometry, were in harmony with her outfit.
As the star recently made clear, she did not forget about her modeling career, and her participation in the series does not at all mean that she will no longer appear on the podium.
Will I be back? I never left. I do not think that you need to choose, especially if you are a creative person. There are so many different ways to express yourself. "I don't think you should focus on one thing," she said. Kara may appear at fashion weeks, which will very soon begin in the Big Four.
2019-08-31