Cara Delevingne has created a collection of bags for Balmain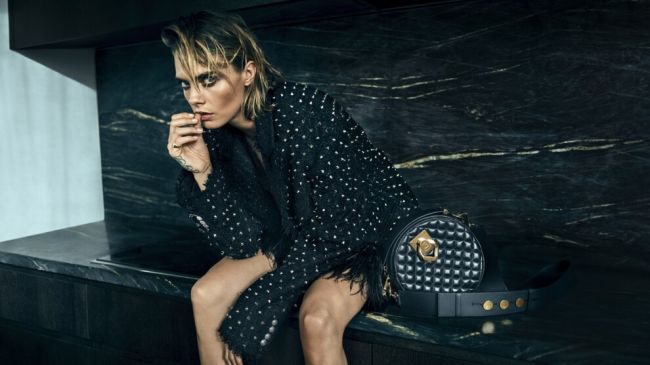 British actress and model Cara Delevingne is the main muse of Olivier Rousten and the ambassador of the French fashion house Balmain.
Now Kara has stepped onto a new level, joining the Balmain creative team as a designer of a limited line of bags. Delevingne, in collaboration with Rusten, released three models of bags - Romeo, Twist, and BBag.
New accessories were made of black leather with bright metal details in the form of spikes and carbines, which combine the aesthetics of the Balmain brand and the individual style of Cara. Bags are easily transformed from evening to every day if you remove or add additional elements.
Oliver and Kare managed to create classic models that will organically fit into any rhythm of life.
2019-05-28