Cameron Diaz without makeup walked around Los Angeles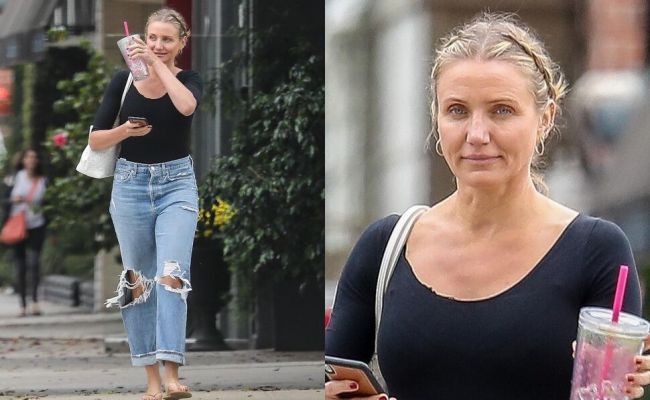 The 47-year-old actress enjoys a career break and walks in the fresh air.
Paparazzi caught Cameron Diaz at the exit from the nail salon in Beverly Hills. The actress appeared before unexpected companions in a non-Hollywood way: on an afternoon walk, Diaz was without makeup, in a comfortable black top, and ripped jeans. Smiling at the photographers, the actress with a confident gait continued to enjoy the sunny weather, completely not thinking about the opinions of others.
2019-10-05