Cameron Diaz and Bungee Madden on a date in Beverly Hills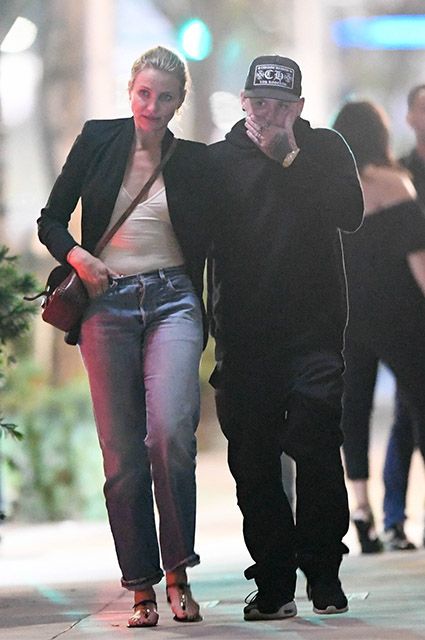 46-year-old Cameron Diaz and her 40-year-old husband Banji Madden rarely appear to the public, and the couple hasn't been around for a long time at social events.
The actress, who decided to leave the profession, leads a rather quiet and secluded lifestyle and prefers to spend time in the company of her husband and friends.
So, the other day, the spouses were photographed on a walk-in Beverly Hills - Cameron and Banji decided to have dinner at a sushi restaurant. The actress and the musician went holding hands.
When they reached the institution, they found that all the seats were occupied. But the desire to taste exactly Japanese dishes was so strong that the couple decided to wait until the table was released.
2019-07-17