Ashton Kutcher presented love parrots to Mila Kunis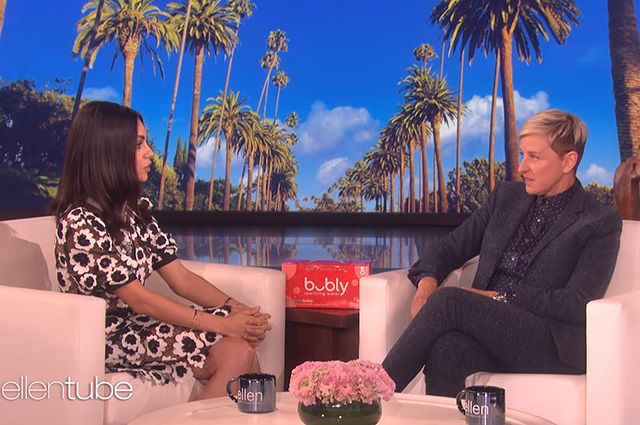 Mila Kunis told Ellen DeGeneres on the TV show about her husband's unusual gift for Valentine's Day.
Not only Mila, but Ashton Kutcher himself didn't expect such a surprise. Star Spouses don't get tired of surprising each other and enjoying family happiness. Mila and Ashton have known each other since the 1990s, and have been married for five years. Celebrities are raising a four-year-old daughter and a two-year-old son.
As it turned out, the actor decided to give his beloved wife a pair of pigeons, which, as you know, are love birds. What came of it, Kunis told on the air:
'On Valentine's Day, Ashton gave me two doves. We took them to a bird specialist, who told us that these were not pigeons, but parrots. Now we have two little parrots. They don't love birds, because love birds do not look that way.'
2019-02-27