Ashley Graham appeared in an extravagant image at a social event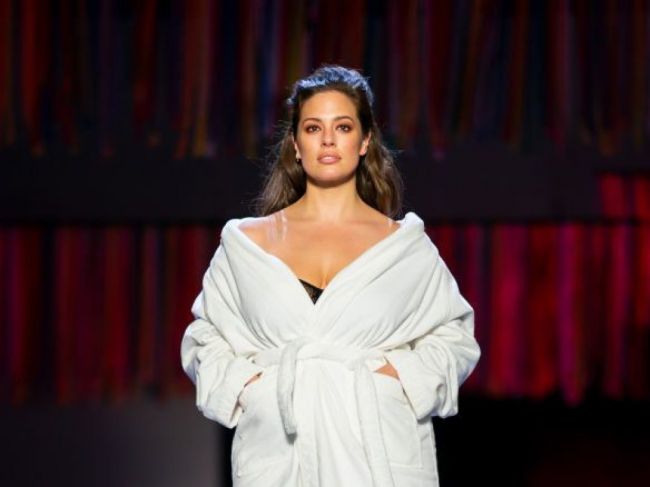 The other day, Ashley again gave a reason to talk about herself, or rather to discuss her style.
The fashion model came to the Phillip Lim show in a short knit jacket and tight latex pants, combining beige, pointed-heeled sandals with them.
At this social outlet, Ashley decided to do without jewelry, put on only a few earrings, and also made a rich eye makeup and put on her lips with nude lipstick.
We saw Ashley Graham on the podium. The girl took part in the show Christian Siriano and went to the podium in a transparent dress, embroidered with stones and rhinestones, and in high heels. I was also surprised by the appearance on the podium in a white bathrobe.
2019-02-15