Anne Hathaway appeared in the costume of the most popular season shade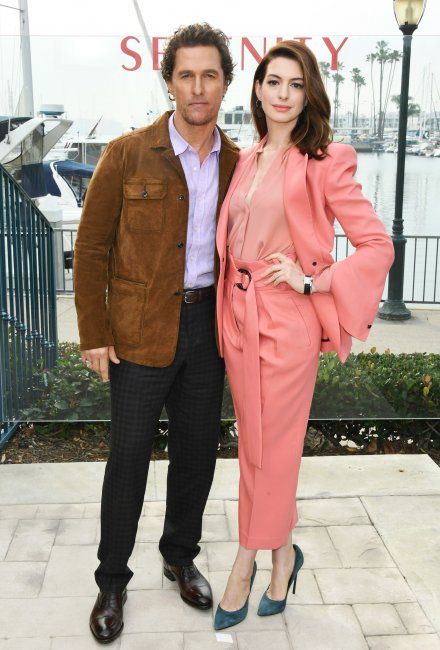 The actress became a guest at the premiere of the film 'Serenity,' where she had the main role.
To reach the audience, Anne chose to wear a trouser suit and a blouse of the Bulgarian brand Petar Petrov in the most fashionable shade of the current season - coral. Suede aquamarine pumps complement the look.
2019-01-14