54-year-old Elizabeth Hurley charmed men in a dress with a neckline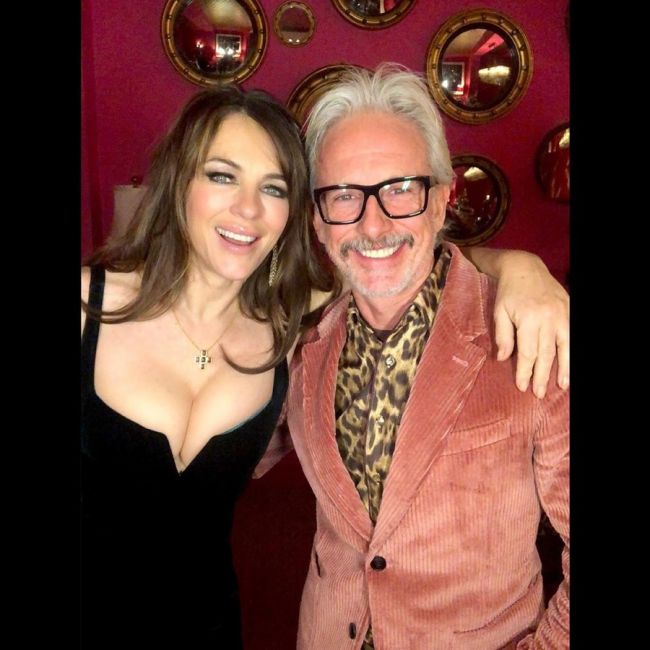 The British actress claims to be in great shape.
54-year-old Elizabeth Hurley tried on a new "hot" image. She chose a short black dress on the straps. A bright detail of her outfit was a deep curly neckline, which could barely withstand the magnificent chest of the star.
In one of the photos next to the blonde, fashion designer Patrick Cox posed. Fans admired the image of Hurley.
2019-12-28