Will Smith worked as a sales consultant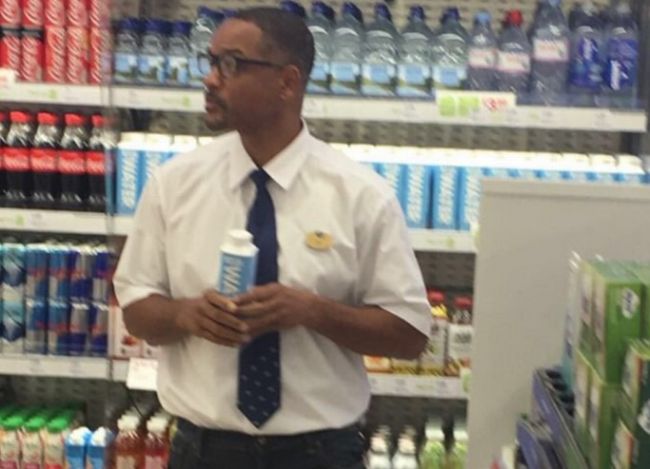 The Hollywood actor was spotted in a British store selling water. So the actor supported his own son.
In one of the supermarkets in Nottinghamshire, Great Britain, a sales consultant was seen, which turned out to be an actor Will Smith.
It turned out that in this way the actor decided to support his son, who released a line of his own drinking water. The product only appeared on the shelves, and Smith decided to tell about it and make advertising.
The actor in the appropriate clothing and badge on his chest approached the visitors of the store and introduced a new brand.
The main difference of water is that the bottles for it are made from recycled plastic.
2018-08-24