Will Smith captured the jump near Grand Canyon (VIDEO)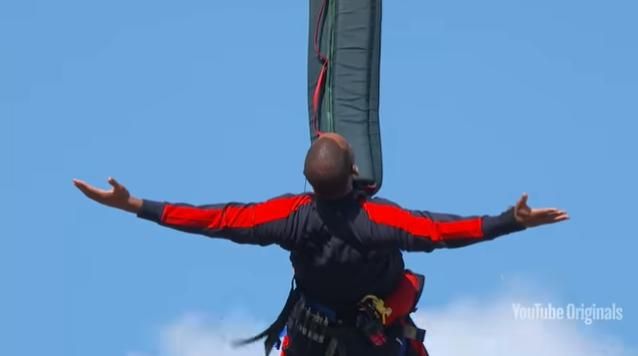 Famous American actor, director, and hip-hop performer Will Smith realized his next dream, having made a bungee jump in the gorge of the Grand Canyon.
A year ago, the actor decided to engage in bungee jumping and master the extreme form of entertainment began with the Victoria Falls, whose height above sea level rises to 885 meters. However, Smith didn't stop there.
On September 25, having decided to celebrate his 50th birthday, the Hollywood actor made a bungee jump in the canyon of the Grand Canyon. Will Smith jumped into the abyss from a helicopter at speeds of up to 120 km/h. On the ground, this show was watched by the relatives and friends of the actor.
2018-09-26