The star of the TV-series 'Friends' suspected of a cafe robbery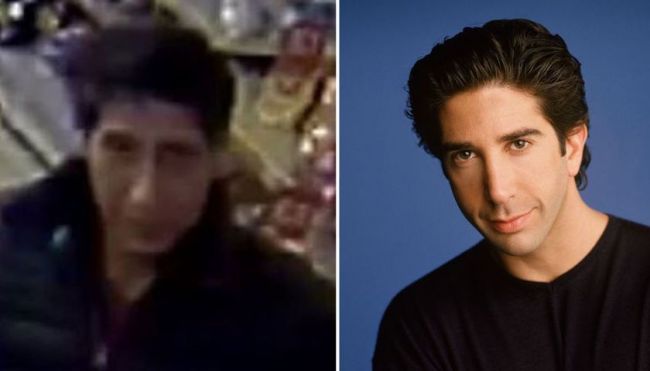 The American police are hunting for a suspect like Ross from the TV-series 'Friends'.
On Blackpool police page on Facebook informs that called upon the residents contact them if they recognize the person on a picture. The suspect stole a box of alcohol from the restaurant. The message collected 75 thousand reposts and 35 thousand likes from fans of the American comedy.
Social network users wrote hundreds of comments that the suspect looked like the actor David Schwimmer, who played Ross Geller from the TV-series 'Friends'.
"We have carefully studied this issue and confirmed that David Schwimmer was in America on this date", - wrote under the record.
2018-10-24