The Lady Gaga's engagement ring costs $400 thousand dollars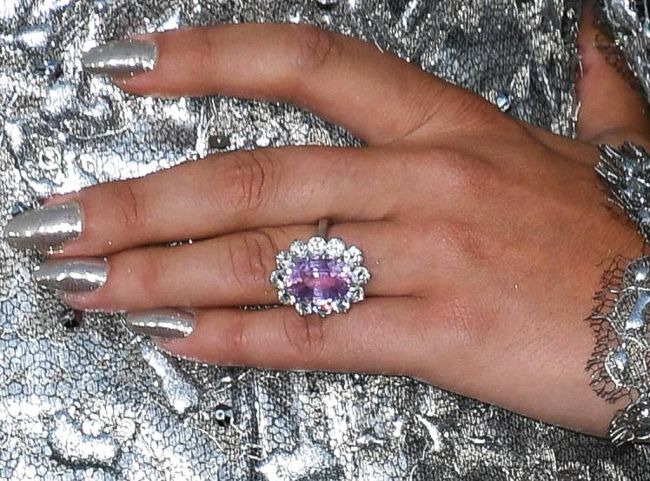 The 32-year-old singer Lady Gaga meets with her agent, 48-year-old Christian Carino, for over a year.
Rumors about their engagement appeared long ago, but the star did not comment on gossip. But now, on the evening of the Women In Hollywood magazine Elle, Gaga confirmed that she was going to marry Christian.
The engagement ring with pink sapphire, which Carino handed to the singer, is worth a fortune - about $ 400,000. Now Gaga's fans are waiting for him and Christian to set a wedding date. Recall, the singer is not the first time in the status of the bride. In 2015, the blonde accepted an offer from actor Taylor Kinney. The lovers were preparing for the wedding, but in 2016 the actress announced her separation from her boyfriend. Fans hope that this time Gaga still comes to the altar.
The singer has a rather quick-tempered temperament and is inclined to make hasty decisions. Last time, she had already regretted the rash words addressed to her beloved. According to her latest comments, she intends to finish the job and become a lawful wife.
2018-10-23