The great Rihanna's Birthday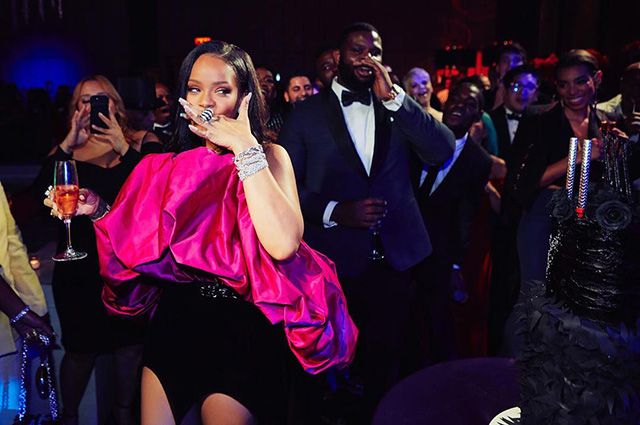 In honor of his 30-year-old American singer Rihanna arranged a bright party in New York.
On the holiday came mom Monica Breitwaite and numerous friends, among whom were Paris Hilton, Leonardo DiCaprio, Tony Braxton and businessman Hassan Jamil.
The singer looked great in the brilliant dress of Saint Laurent from the spring collection of 2018. In her Instagram, Rihanna wrote: "30 is already my favorite time." At the party, Tony Braxton also sang, which RiRy thanked in social networks: "Thank you for making my night so special. I'll never forgive you for looking so good at my party."
2018-02-22