Steven Tyler made a frank confession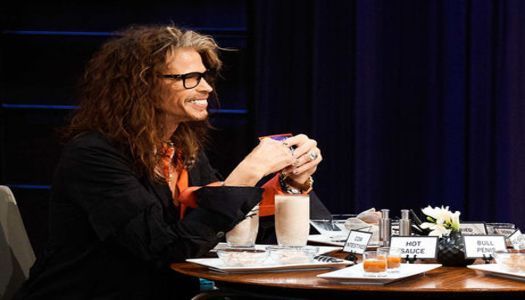 Aerosmith frontman Steven Tyler on the air in The Late Late Show admitted that he spent $2 million on drugs.
Tyler was forced to talk about spending on banned substances within the framework of the game "Tell the Truth or Eat Much" with TV host James Corden.
​​​​​​​In terms of format, Thayer had to choose: answer an uncomfortable question or there is a specific product.
Among the "nasty things" he was offered jelly from the pig's head, the cow's intestine, the bull's penis, the raw tongue of the lamb, the sommuza sommes.
Tyler could not put all the Aerosmith members in the level of their talent and said that he would eat the pork stomach better.
2018-05-27