Sharon Stone showed her house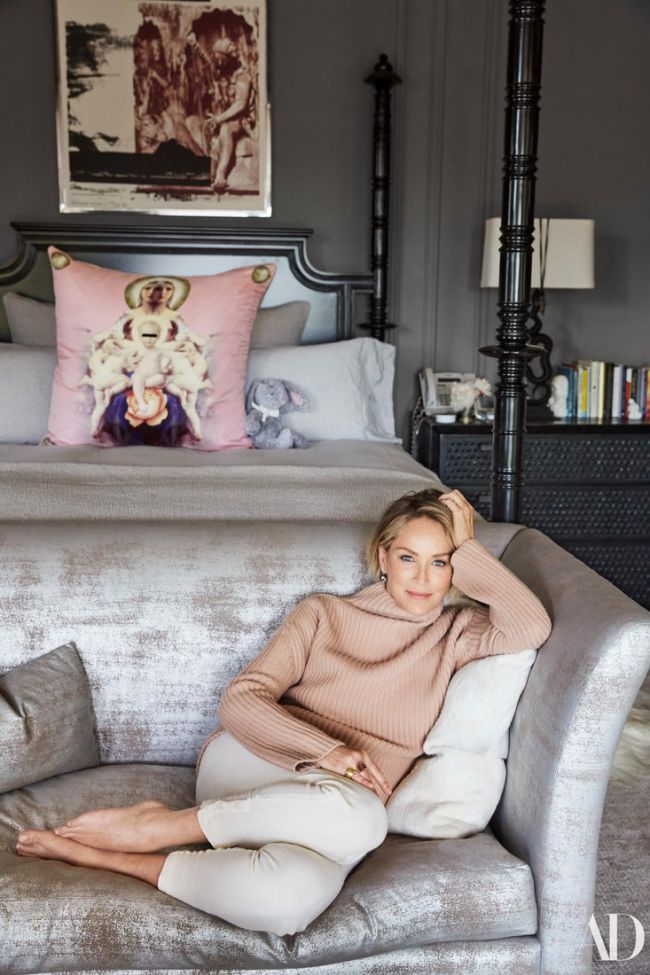 60-year-old Hollywood beauty Sharon Stone became the heroine of the April issue of the famous edition of Architectural Digest.
What does it look like inside the house where she and her three sons lives.
In the photographs you can see not only a warm and cozy home, but also 17-year-old Roena, 12-year-old Laird and 11-year-old Quinn. Stone adopted all the boys.
Sharon Stone's mansion lives more than 25 years. The actress said the previous house was often attacked by fans: "There were many crazy fans who wanted to get into my house. The police then were always nearby. One day they got tired and they told me to pack my bags, then they took me to the hotel. I had to look for a new home."
By the way in the frame also "flashed" a man. It's a family friend and decorator of the house Douglas Truesdale.
2018-03-20